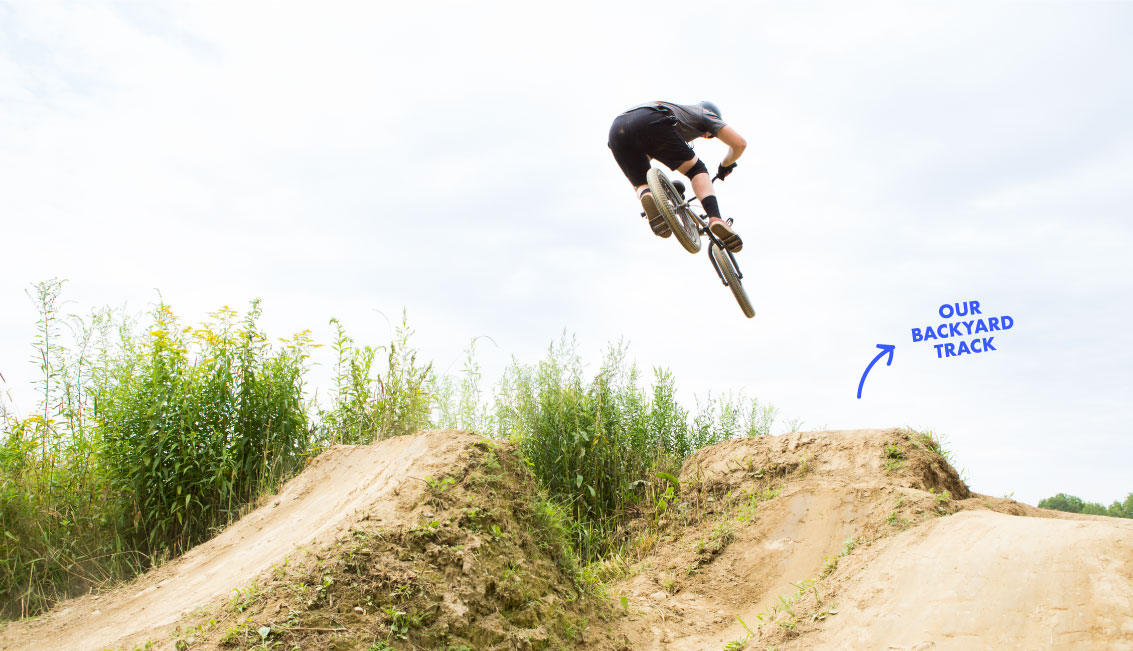 A pump track is a series of rollers, banked turns, and features designed to be ridden completely by "pumping": generating momentum by up and down movements, instead of pedaling.

We now build both private and public pump tracks; let's talk dirt!
On-site Consultation
We assess your space, determine the best layout, and begin to form an efficient build plan. After getting a feel for the land, we'll also test the soil and discuss any ideas you have.
Conceptual Planning
After taking everything into consideration, we will present several track design options ranging in size and price to fit your needs.
Sustainable Design & Construction
We care for and love our Earth. Our pump tracks are considerate of local habitats and water run-off. Ultimately we want to ride the earth, not destroy it.
Public & Private Builds
Want a pump track in your back yard for you and your friends? We can do it. Think your local park should have a pump track? So do we. No project is too big or too small.
Let's talk dirt
Wanna learn more about pump tracks?
Ready to explore some options?
Keep exploring Full Circle